Talent Management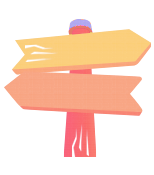 Talent Management is the process that every organization, however big or small, must deal with when striving to grow.
The process enables organizations to implement their strategy by identifying, developing and recruiting the right people to the right positions.
No other investment can produce better ROI.
Emda first introduced Talent Management to the Israeli market 10 years ago. Today, with our team and the support of Korn/Ferry best in Class tools, we can provide these advanced processes:
Understanding the organization's business strategy

Identifying key gaps between talent in place and talent in demand

Designing a plan to close the gaps, integrated with business plans

Precise hiring and promotion strategy

Integrating individual and group goals to be incorporated and communicating clear expectations and feedback

Developing talent to perform in current position and developing readiness for the next level

Measurement after implementation
Talent Management covers all aspects of an employee's life cycle in the organization, from selection to identification of development paths, talent development, and succession planning.